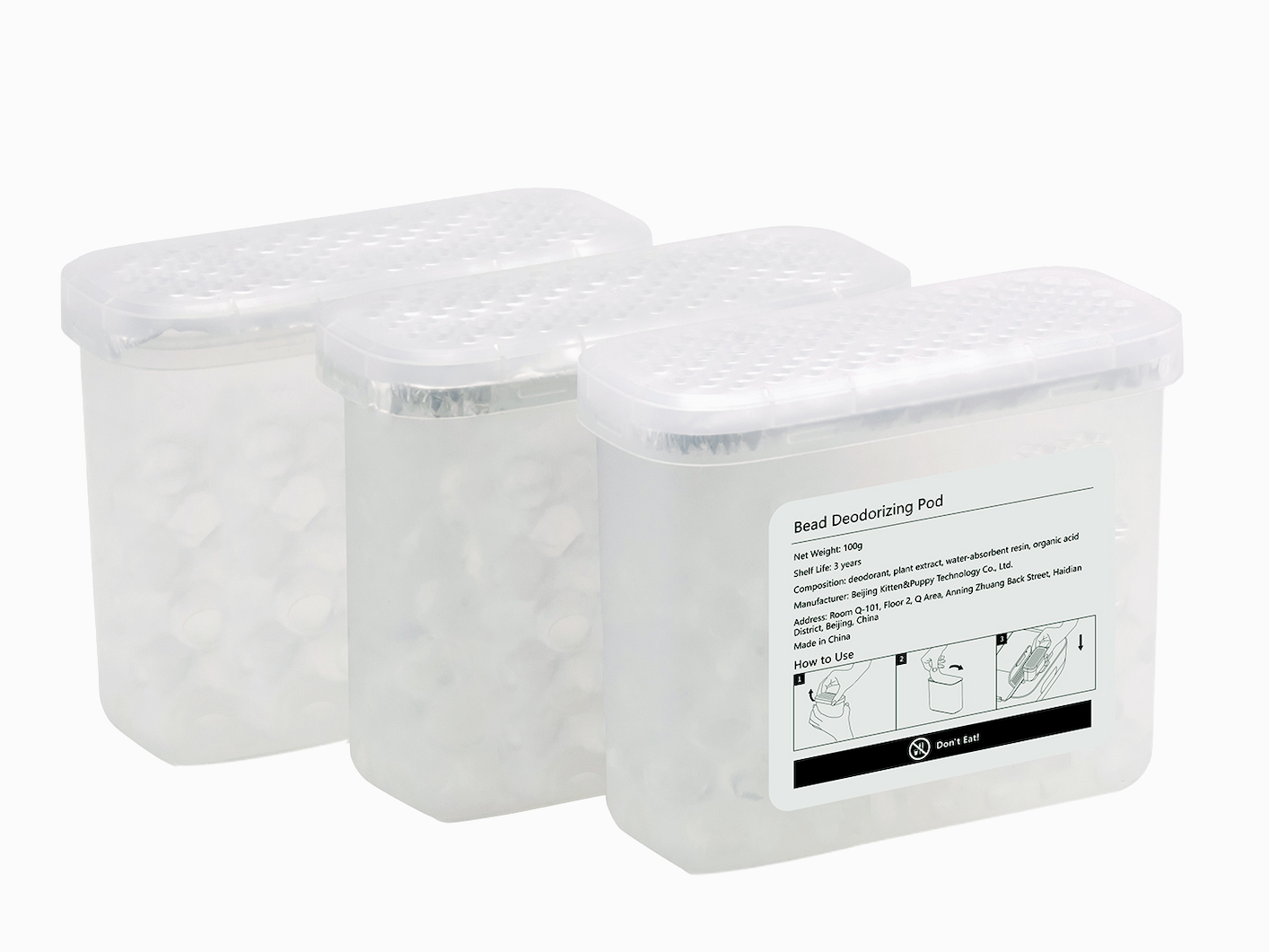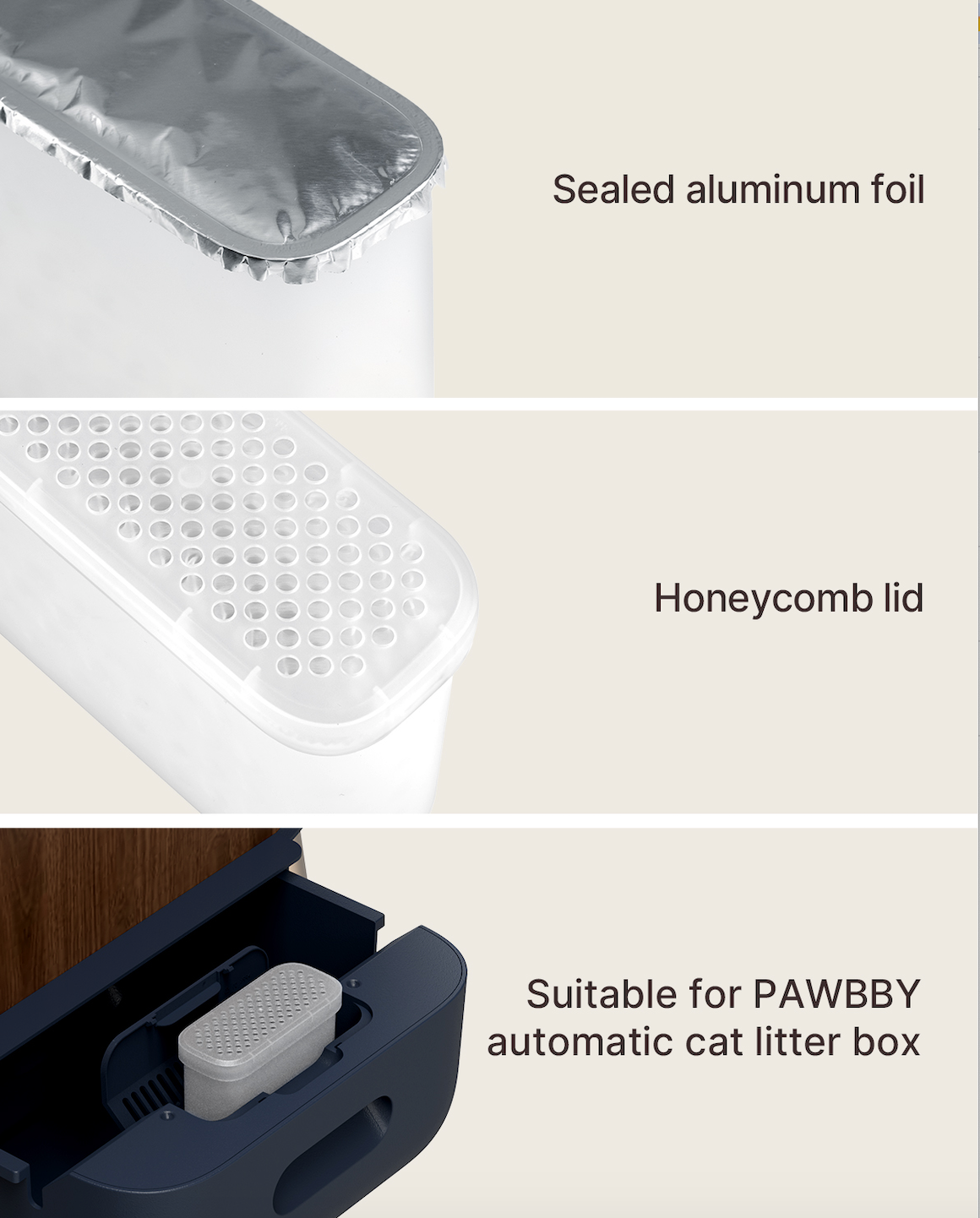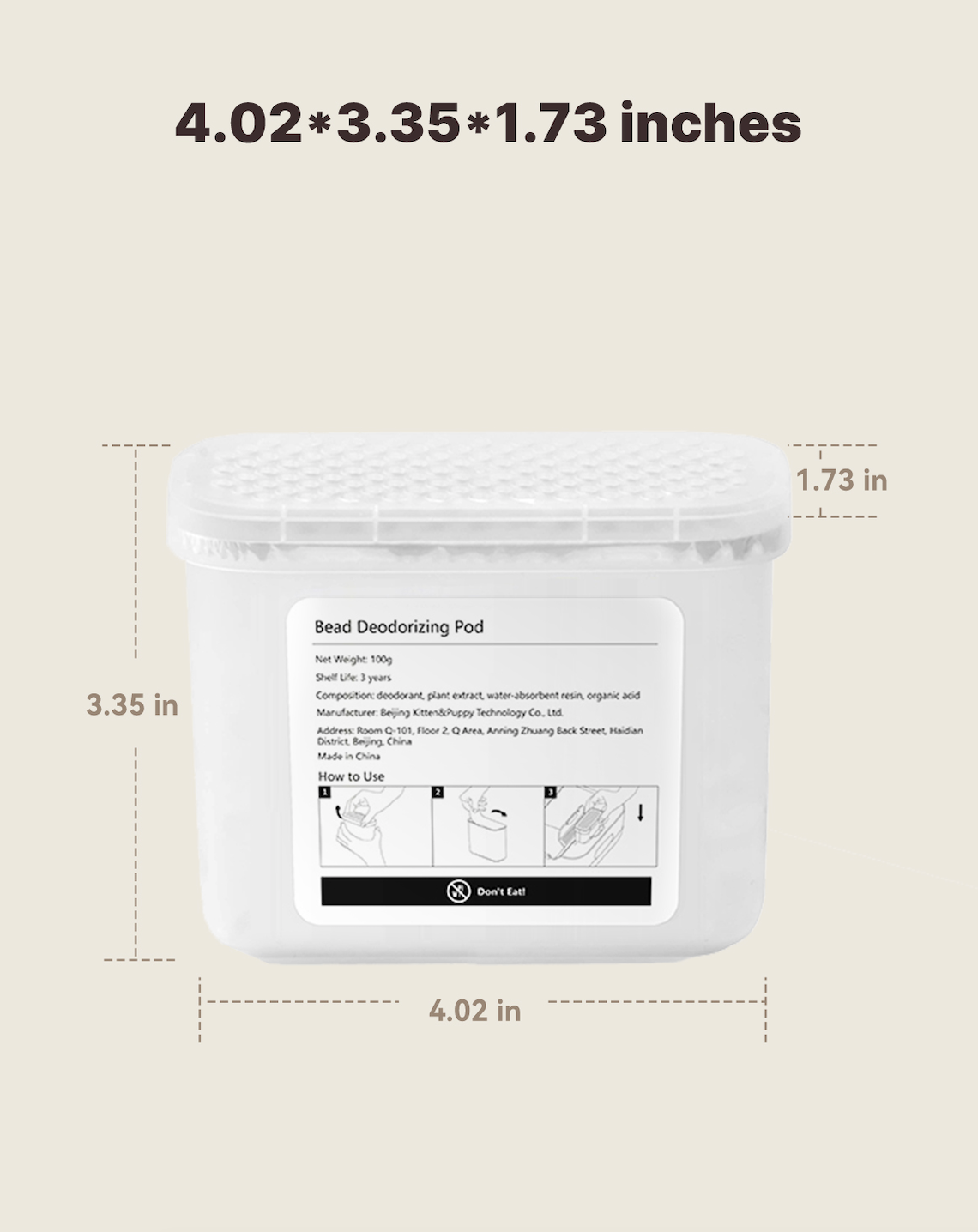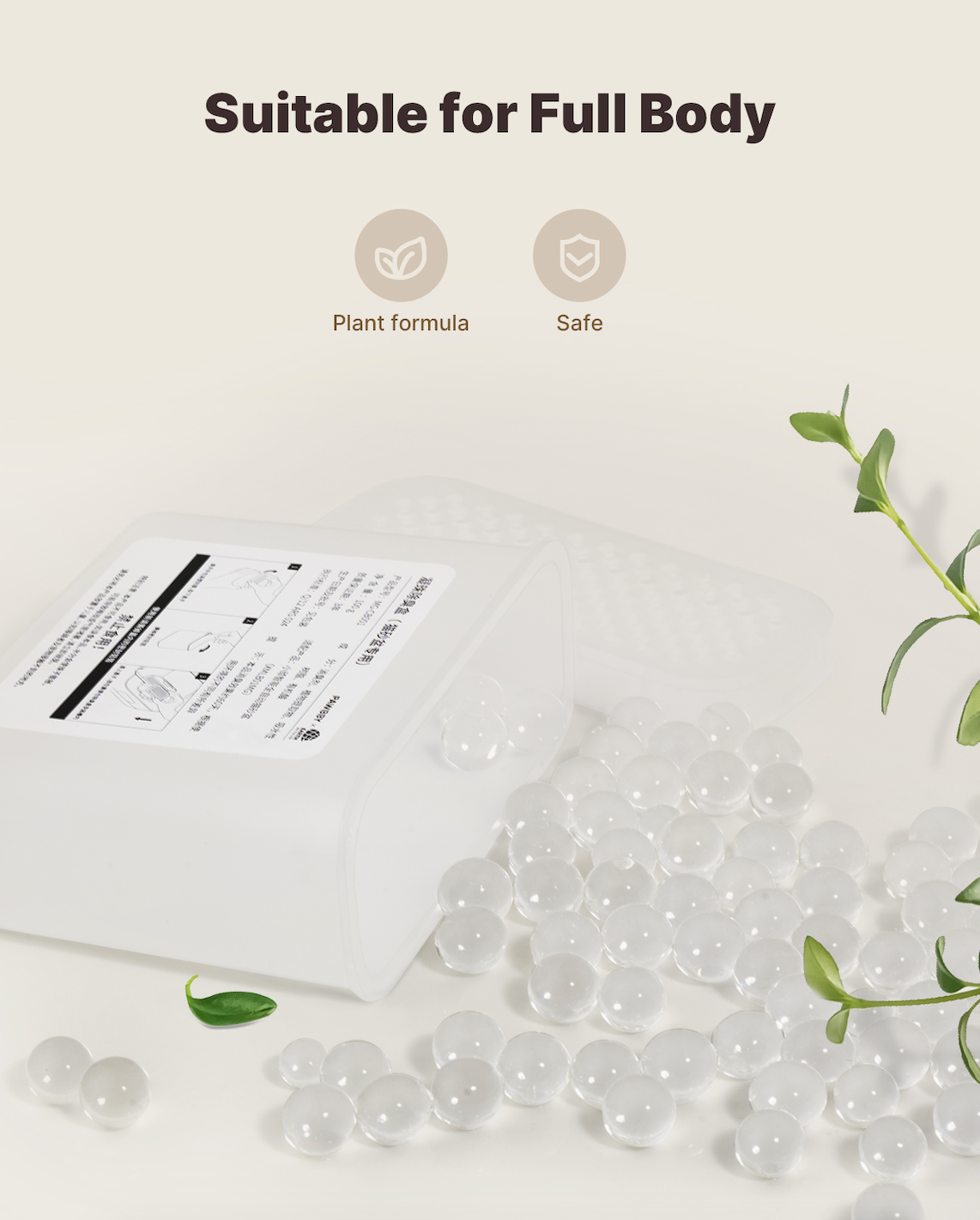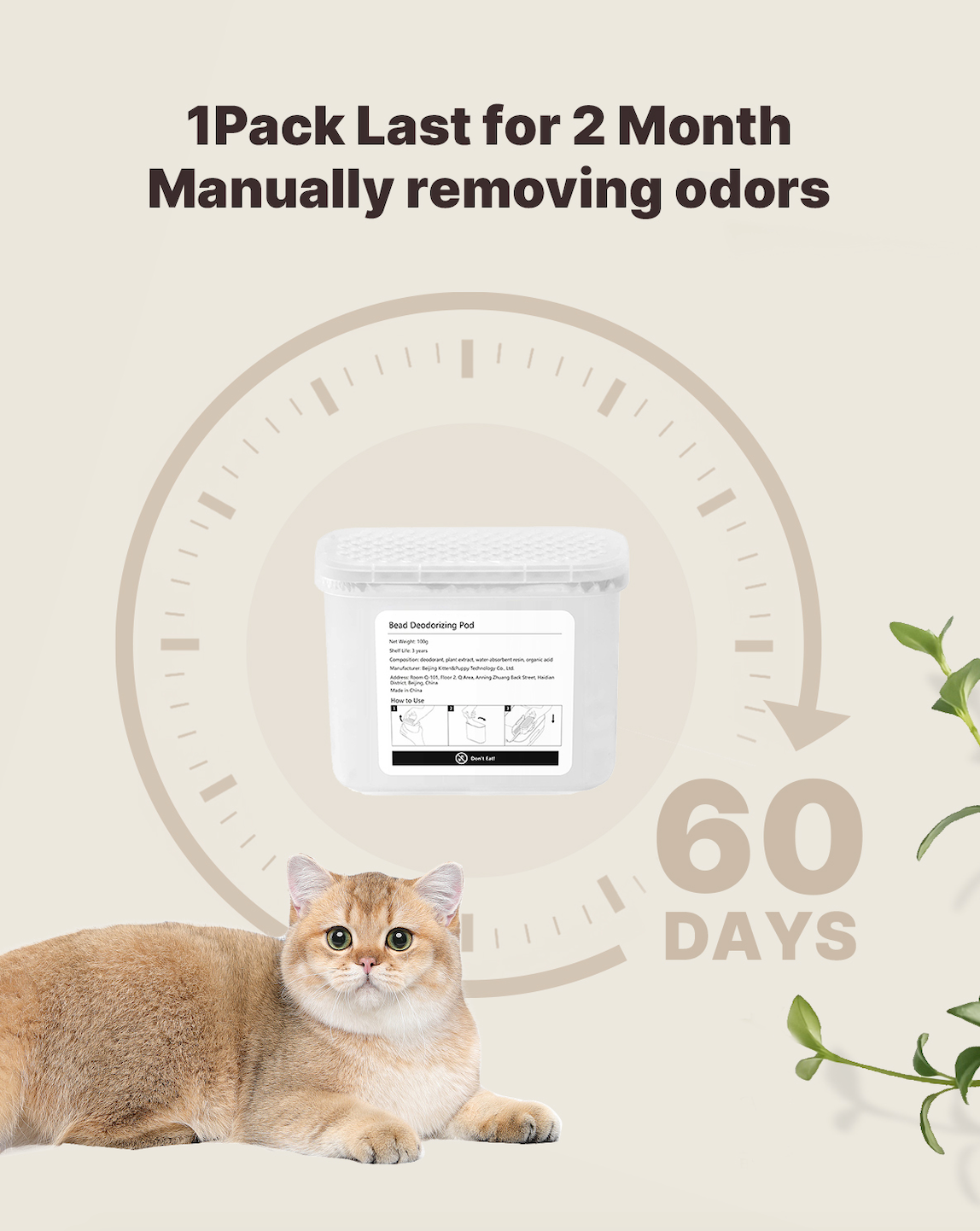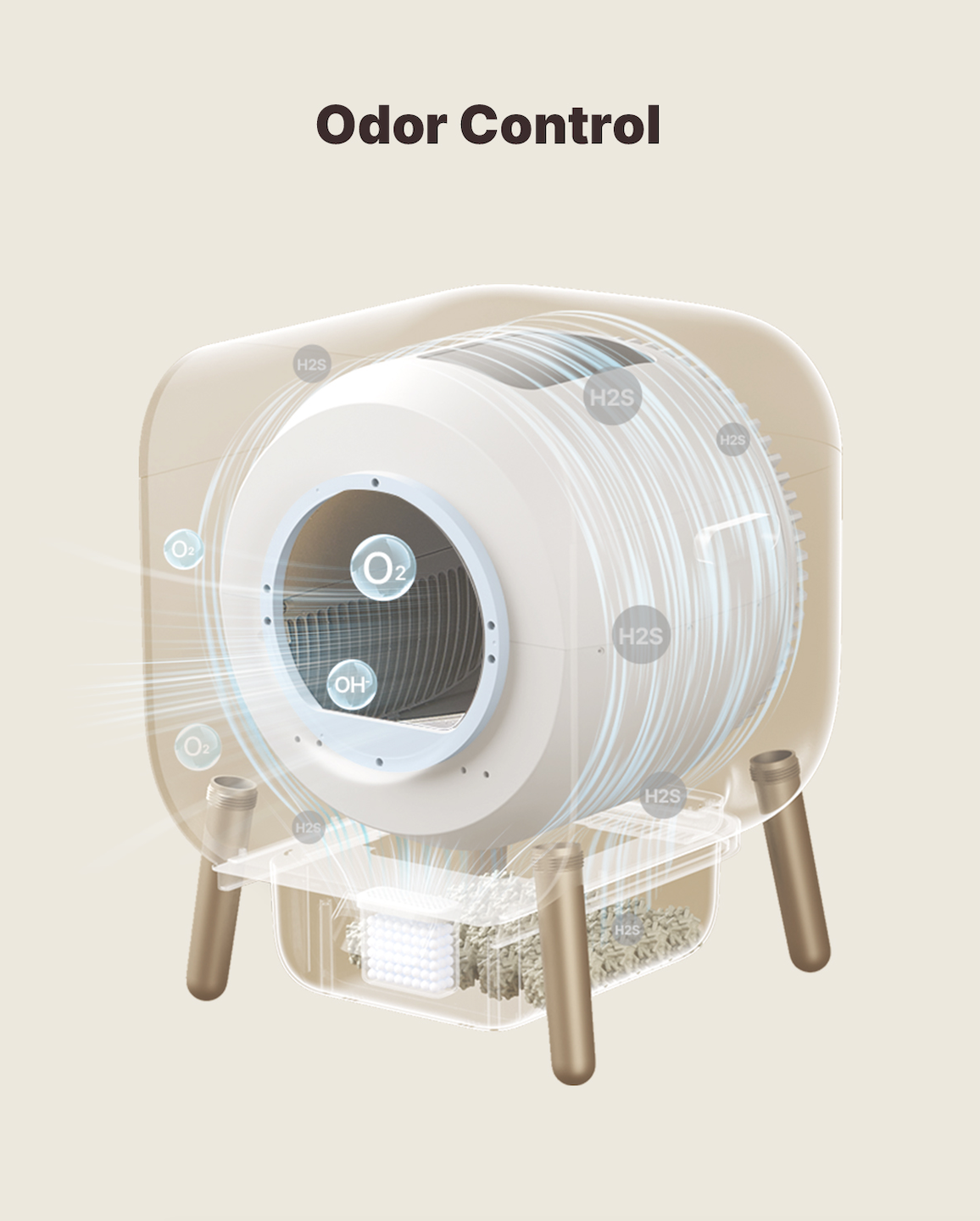 Bead Deodorizing Pod
This bead deodorizing pod is specially designed for smart litter boxes and incorporates Japanese natural odor elimination technology. With safe and refreshing ingredients, it helps keep the air clean and fresh!

One set of the deodorizing box comes in a pack of three, and each box can last for a full 60 days.

The ingredients in PAWBBY Bead Deodorizing Pod are as follows: deodorant, plant extract, water-absorbent resin, organic acid.
This product is non-hazardous for both people and pets. However, it is essential to use it only as directed. Please ensure that children or pets do not ingest the beads, and it is important not to remove the beads from the packs. To prevent blockage, avoid pouring the beads into the sewer.
Note: Over time, the beads may turn yellow, but this is a normal occurrence and not indicative of a quality issue.
For maximum effectiveness, it is recommended to replace the pack every 60 days. The effectiveness may vary depending on the use environment.
Simply follow these directions:
Peel off the plastic packaging film and remove the lid.
Peel off the sealing film.
Place the lid back on and insert the product into the Deodorizing Pod slot in the waste compartment.