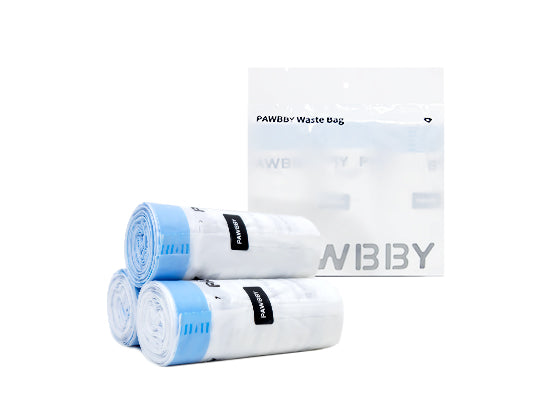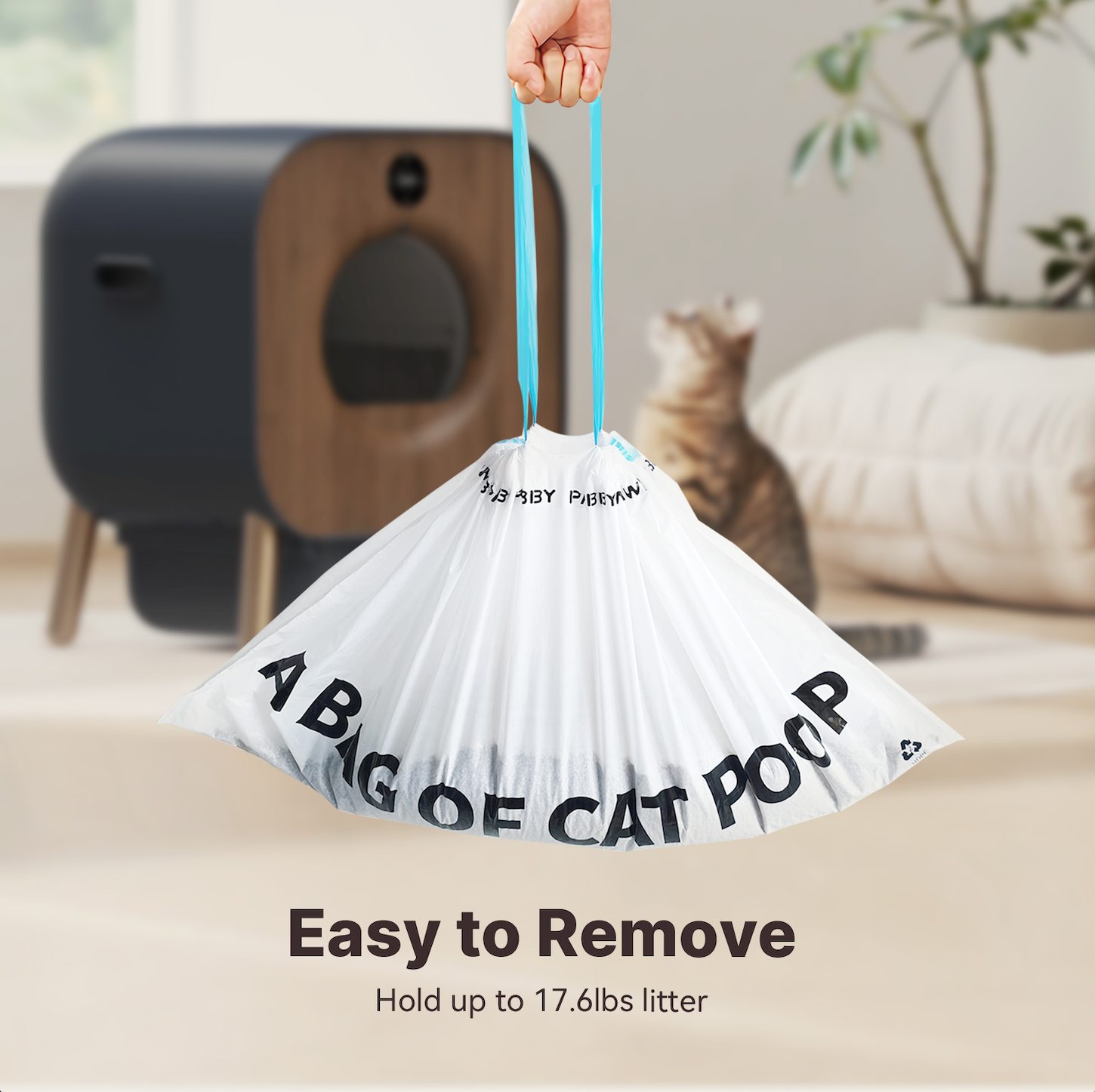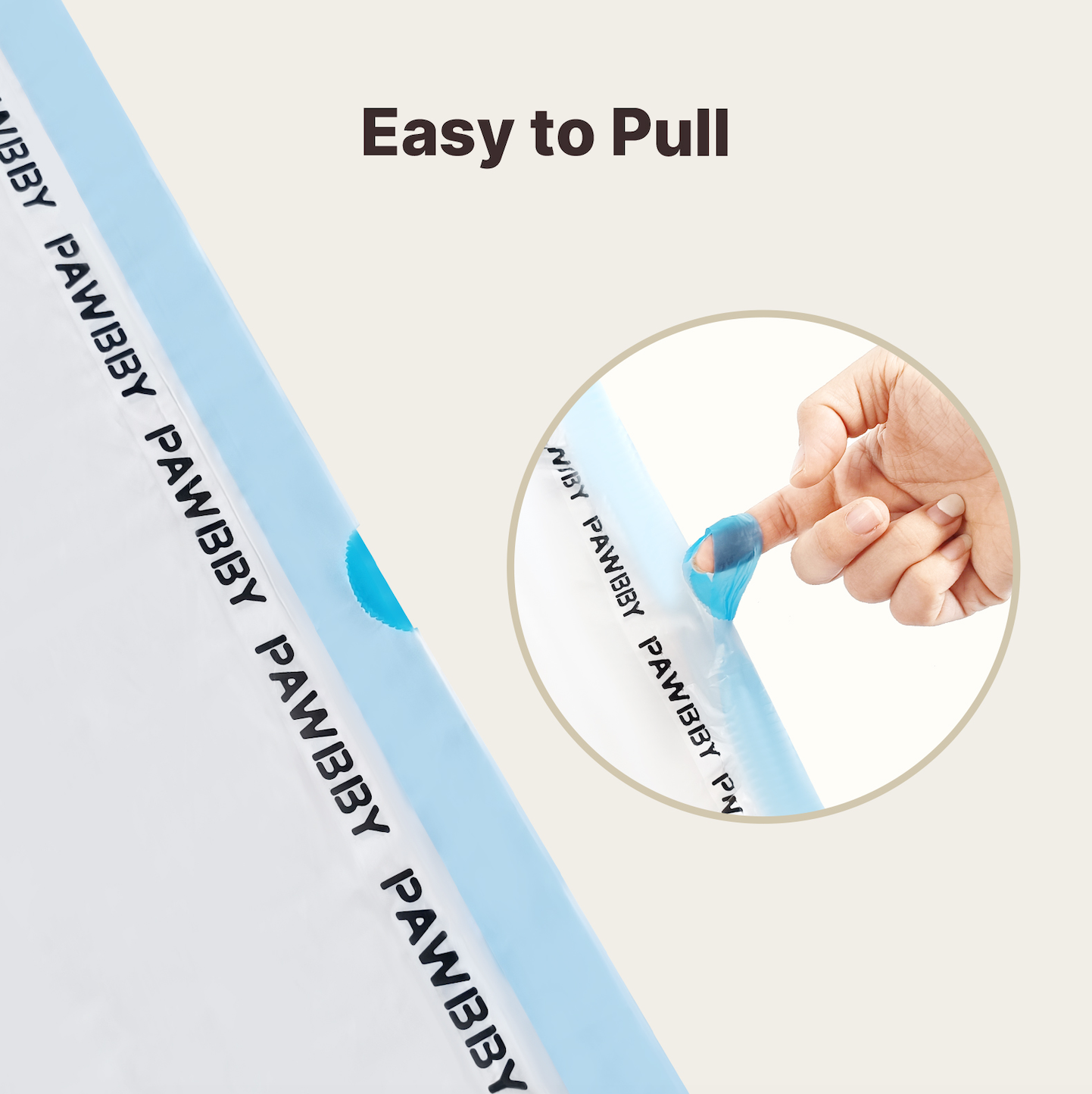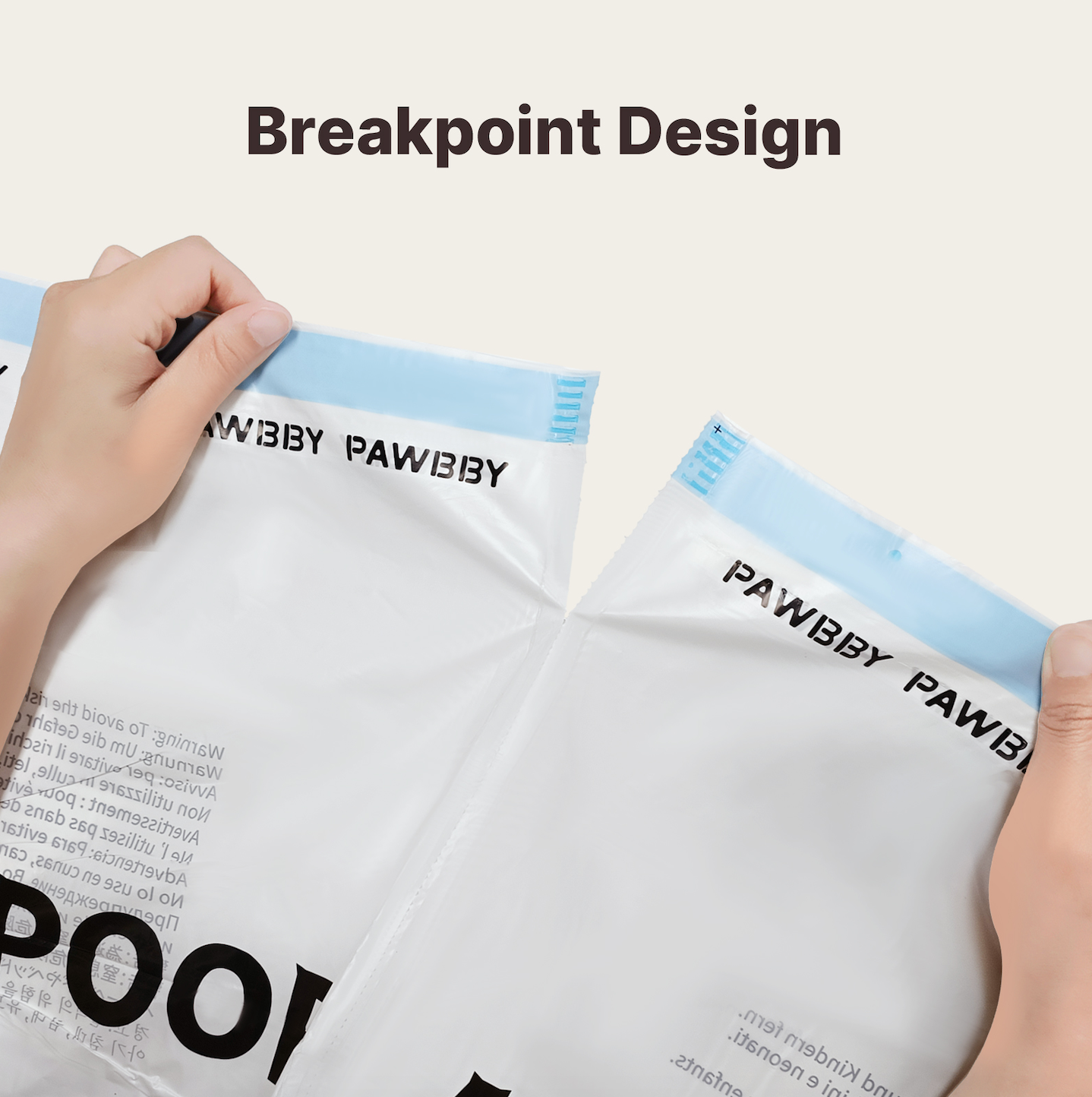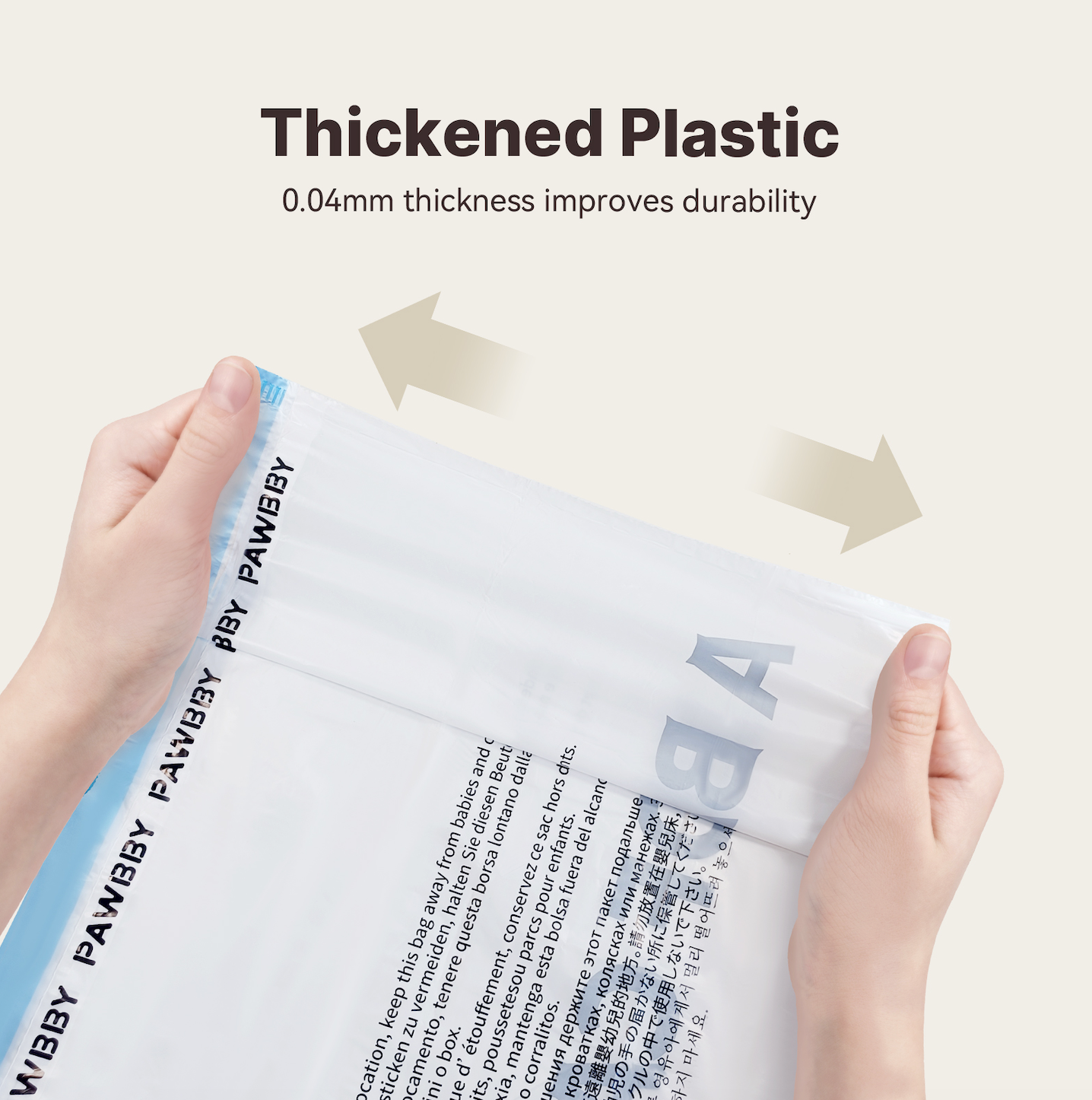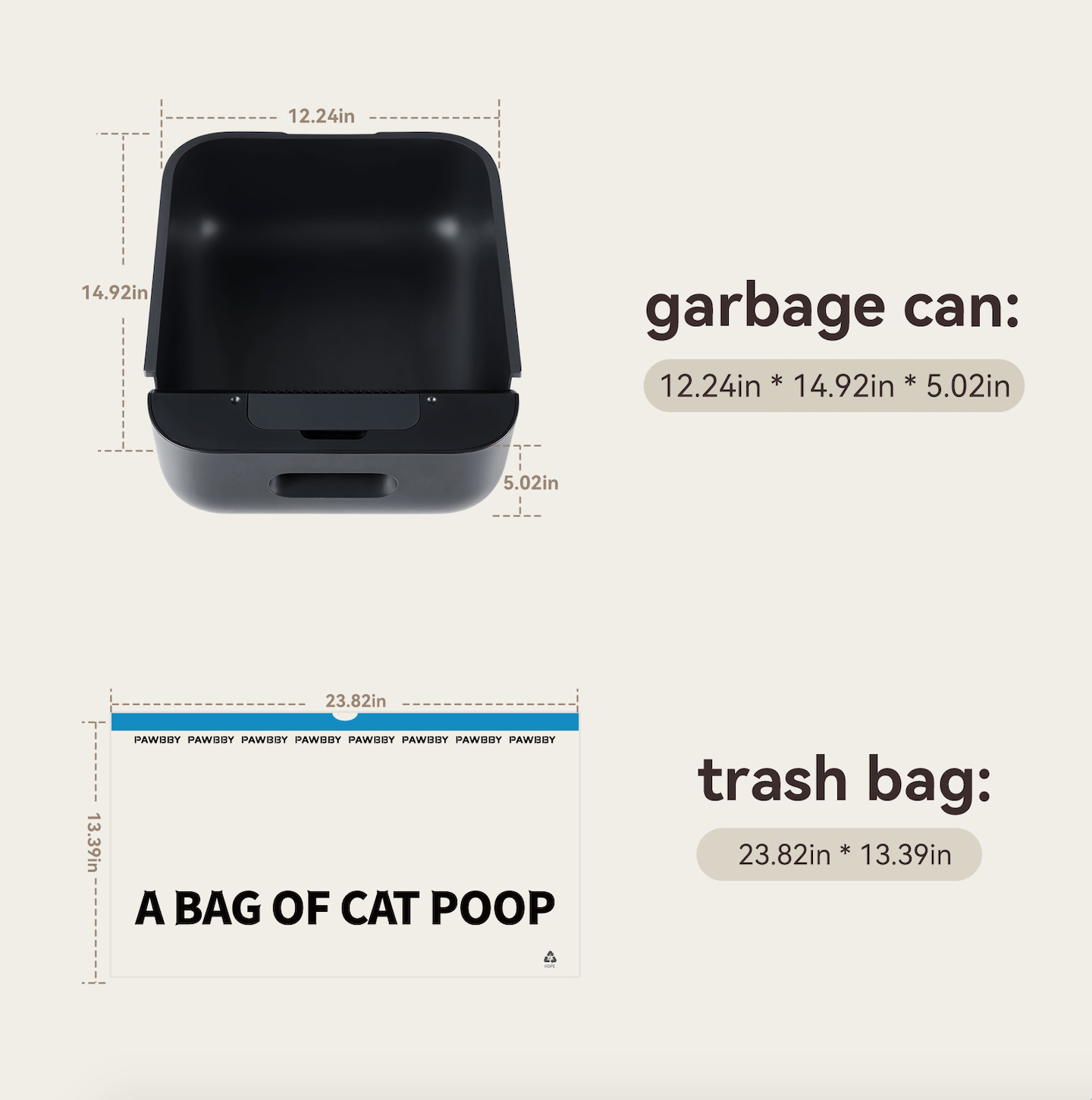 Replaced Waste Bags
Exclusive for PAWBBY Self-Cleaning Cat LitterBox, the Replaced Waste Bags are thick enough, and the drawstring handles eliminate the need for tying knots, making the task of cleaning the cat litter incredibly effortless and elegant.
The package cantains three sets,and each set includes ten pieces.
Simply open a new waste drawer liner and wrap the edges over the rim of the waste drawer. Push the remainder of the bag into the bottom of the waste drawer and then slide the waste drawer closed. During installation, it is necessary to completely flatten the edges and bottom to avoid obstructing the infrared sensor and reporting errors.
Whenever you need to empty the waste drawer. That'll depend on the number and size of your cats. we suggest replace the waste bag every 3 days
It is recommended to use a matching PAWBBY waste drawer liner. Ordinary plastic bags may cause the infrared sensor above the waste compartment to block and report errors.
Made of 100% recyclable HDPE material, with an ultra-high load-bearing capacity of 8kg.